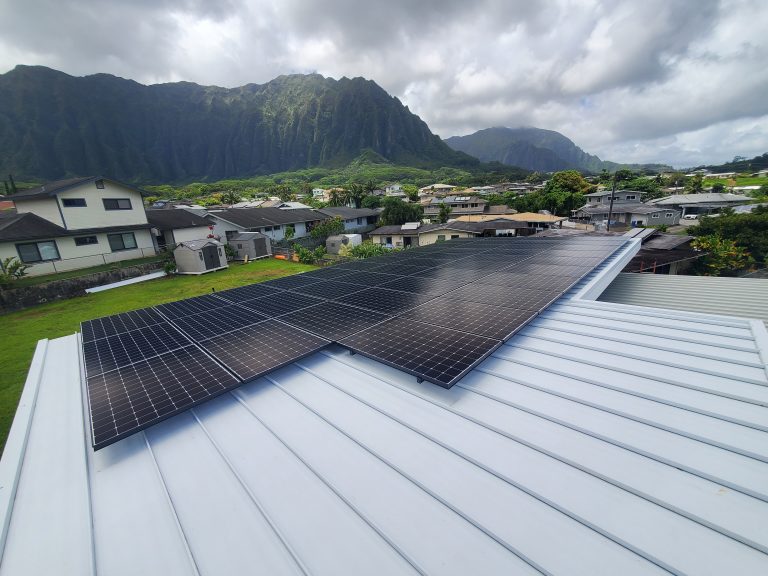 When you go solar with SunPower by Eco Solar, it's natural to want to tell everyone about it. After all, you have the world's best solar sitting on top of your roof. Plus, you've lowered your utility bills and reduced your carbon footprint! Why not share the advantages of solar with everyone in the neighborhood? But did you know you can earn rewards for your referrals?
SunPower by Eco Solar has a referral program that rewards homeowners for helping others go solar.
The process is simple:
1) Refer a homeowner you know that is interested in solar power.
2) Wait until they schedule a consultation and confirm their solar project with a SunPower by Eco Solar system designer.
3) Enjoy your referral bonus.
What's the best way to start conversations with friends and family about solar energy? Here are a few tips that may make referring others a little easier.
Share the Benefits of Your Solar System
Pull out your phone to highlight your Energy V

alue in the Tesla App (An estimate of the money you

didn't

have to pay your utility).

Proudly show off your SunPower solar array and Tesla Powerwall.

Share your personal stories and the experience you had with our Team.
Becoming part of the SunPower by Eco Solar community has a positive impact on our neighbors and the planet. Solar energy helps reduce carbon emissions which promotes cleaner air. When the subject of climate change comes up you can share how you are playing a role in the movement!
Environmental benefits aren't all solar power has to offer. Homeowners that go solar are also helping stabilize the electrical grid by generating power on their roofs. Plus, going solar means helping Hawaii achieve its goal of 100% clean energy by 2045.
Look for Change of Life Events
There are many instances that can require a home to consume more electricity – like more family members under one roof or adding a new electric vehicle. When a homeowner generates solar energy, these changes become much more manageable. SunPower by Eco Solar helps by designing a solar system based on current and future energy use.
Point Out the SunPower by Eco Solar Advantage
If you've managed to get your referral to start thinking about solar energy, great job! The next step is to show them why SunPower by Eco Solar is the best choice for their solar project. This should be a fairly easy task, given that:
SunPower by Eco Solar is

Hawaii's only SunPower Master Dealer

SunPower by Eco Solar is proud to be a

Tesla Powerwall Certified Installer

SunPower by Eco Solar is

Oahu's top home solar experts, since 2008

More than 3,000 homeowners

have gone Solar with SunPower by Eco Solar and

saved more than 12.6 Million Dollars each year!
Our reputation comes with years of experience and a trustworthy Complete Confidence Warranty that covers your SunPower Equinox® solar system and all of its components.
Get started by sharing SunPower by Eco Solar with everyone you know and sign up for our referral program to earn a bonus for every qualified homeowner that goes solar with us!